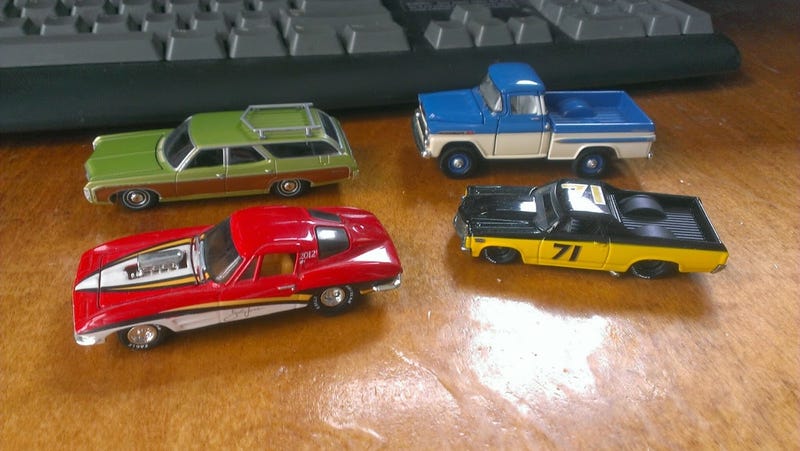 Been very busy the last couple weeks (the end of the school year is crunch time for my wife and I, and I've been working on the roof), so not much time for HAWLing and I haven't even been spending that much time on LaLD (gasp!). But I did have some goodies arrive in the mail.
From a HWEP with shop-teacher, the AW Chevy Kingswood that I've been hunting but have not been able to find in stores and a very cool surprise '63 Corvette drag racer by Racing Champions. Thanks, dude!

This sweet Chevy Apache also from a HWEP, this time with JoeX. Thanks!
Can't remember who had one of these recently, but I really dig the simple but effective deco, so I snagged it on eBay.
So that's it for now. Thanks for looking!