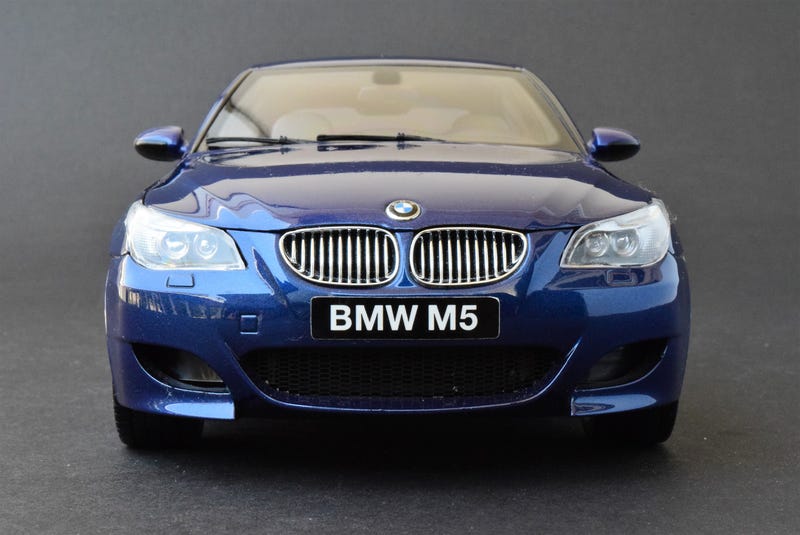 Moving on down the 5 series line, we get to the next stop; the E60. Much digital ink has been spilled on this blog about the E60 M5, and I don't have too much to add, so let's do something else instead.
///May: A Longroof Appears!
If you want to be pedantic, this is the E61 in BMW chassis code speak. As mentioned in other posts, the E60, like other Bangle-era BMWs had its own controversial styling quirks, but the biggest one to me, the trunk, goes away once you go full wagon. The model, like other BMWs of the era, is by Kyosho. I don't notice any alignment issues like Androo did with his M5, but my drivers side passenger door is in a constant state of ajar. Beyond that, the model is all good. Even better, it is still available for reasonable prices if you need an E60 longroof in your life.