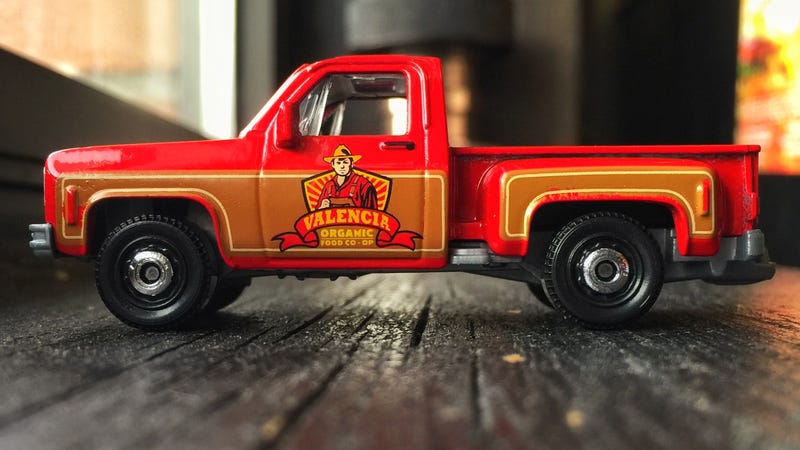 I am one of the suckers that will keep buying MB 5 Packs, if there is a good model in it unavailable otherwise. Here is the one that caused me to buy a mostly otherwise uninteresting pack. The 1975 Chevy Stepside.
I've seen other versions of this diecast, that look pretty great, but I wanted to find one at retail to see if I liked the casting before I dove into find others. Hence the Farm Pack.
This is overall a nice model but at the same time feels like MBs cost cutting measures went too far. The body is diecast, the base is plastic and well detailed for an MB, but overall feels a bit light. I also hate when the bottom rear of the cab, inside of the bed isn't part of the metal body, but that's becoming pretty much the standard. The plastic grille seems obvious and cheap here.
Overall, I like this, but it doesn't inspire me to seek out more Stepsides.
Strangely, the most obvious throwaway of the pack, the tractor, despite being yet another MB generic I actually really like in this scheme…go figure.