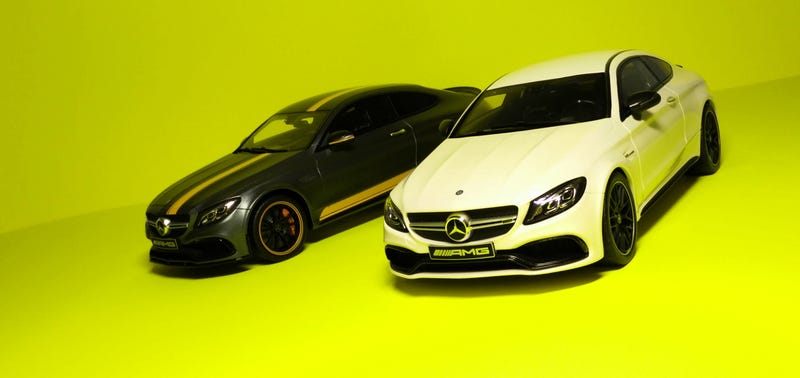 Shoutout to Howard for bringing up the deal on American Excellence a couple weeks back. Not only did they have 20% off everything in the shop, they also happened to stock a couple hard-to-find GT Spirit models that I've been wanting - one of which is that white AMG on the right.
As 2 Chainz would say, coupe the color of mayonnaise.
It's the C63 S AMG Coupe. The white colorway signifies that it's a dealer-exclusive, limited to 1000 pieces, so these have a higher price tag than your regular releases. With the sale, I was able to get this one for just $95 - that's about half of what these go for on eBay. While not a huge fan of the coupe, I must say that this model makes it look for more spectacular that I originally thought. The contrasting black wheels set it off, and this is spoken from someone who not only loathes black wheels, but detests two-tone ones even more. Compared to the Edition 1 shown in the lead, I would say this one is 10x better looking.