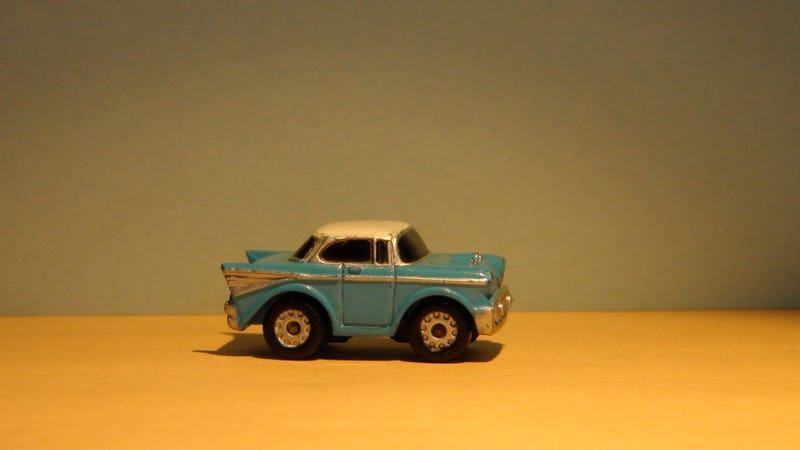 For Micro Monday, I present another of my very few Micros - the 1957 Chevrolet.
Like all my Micros, it has a number of dings and scratches.
I received them long enough ago that I don't actually remember when or how I got them.
Since the 1957 Chevrolet is such an iconic vehicle, there's no real need to delve into any details of its history.

The relative reliability, ease of tuning, and light weight made it such an icon to millions, which ensured that pretty much every mainstream-oriented diecast company has turned out an example of the tri-five Chevies.

Thanks for viewing!