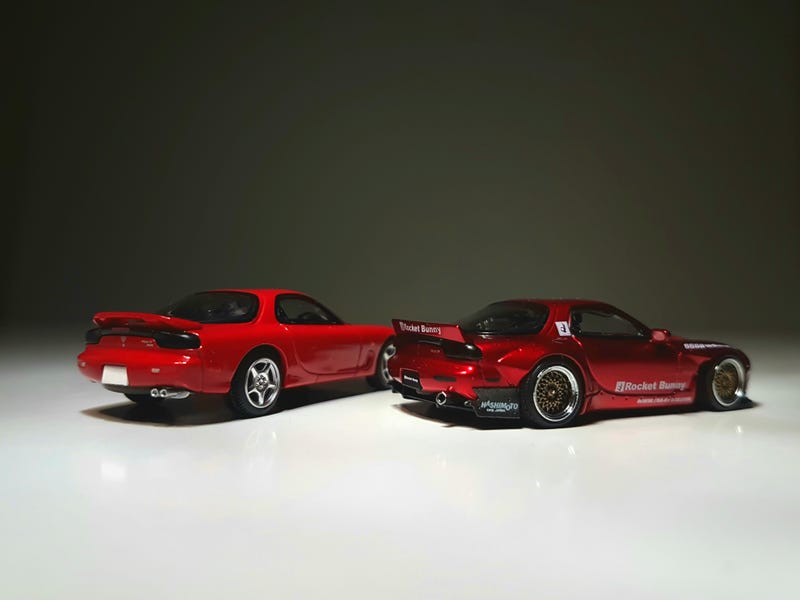 Oh it's been a while since I've taken/posted a shot like this. After rearranging my desk which made it less photo friendly, junk started piling up for a month or two since I spend more time sitting in traffic than at my desk. Now I finally found some time to clear off the surface for a few photos!
Why V.2? Well this is the second time we've seen it done with the RX-7 here.

Where did the shiny one come from? Well I got up at 5AM local time, did the morning routine, braced the traffic, arrived at the office at 6:50AM, and ordered it online at 7AM sharp. 6AM release times before daylight time savings were actually easier since I could do it after I get out the shower and before I hit the road.