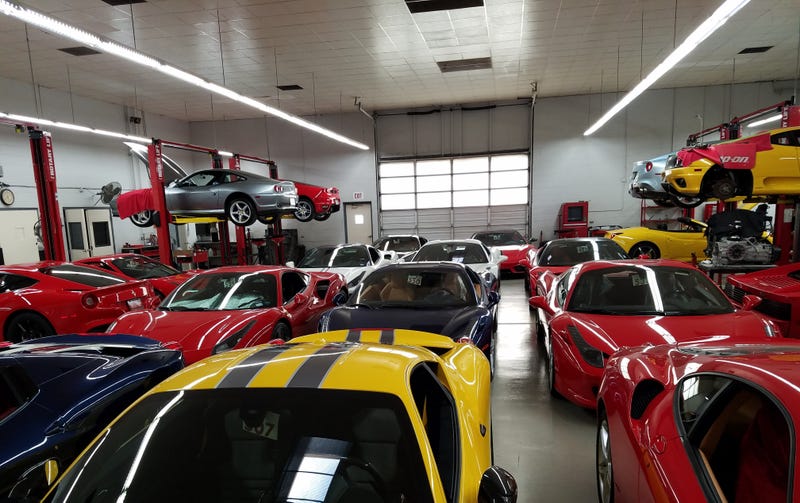 So, I was at work when a man showed up...
He chatted with the sales staff a bit then the service peeps. He eventually came up to me and asked the most LaLD thing ever, "would you be interested in some 1:18 scale Ferrari diecasts?"
YEEESSSSSS!, I told him lol.
I went out to his Mercedes work van thing and he had about 80 cars NIB. He told me that he was just trying to get rid of them and figured peeps at the dealer would be interested.
The prices and selection were absolutely a dream come true.
I set aside some F1 cars and a couple pre 70's cars. We agreed on a price. All was set for one of the greatest HAWLs evaaaa!...
.....
....poop....where is my wallet?...
...*checks desk*.....
......nope.....
....checks Volvo....
.....nope...
....askes co-workers for a temporary loan...
....nope...
....a cold chill strikes my body...
I flippin' left my wallet in my Rolls-Royce (aka my 1995 Camry lol).
I asked him if we can meet later or anything like that. He said that he was just in town today working from Shreveport Louisiana and was also headed to Dallas after today.
He left with the cars. I died a bit inside.