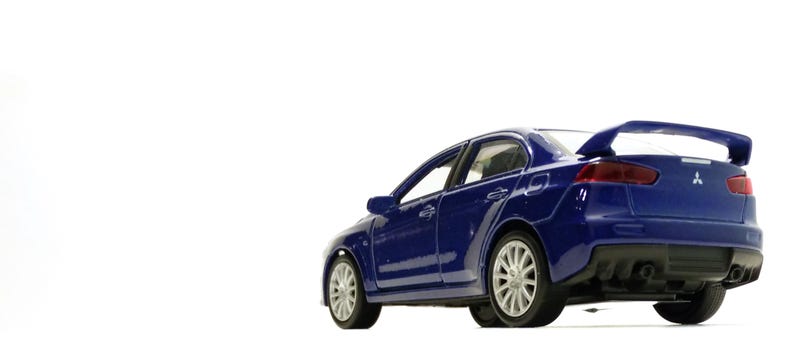 Went to Rite-Aid for the first time in years. Found a rather pathetic selection of Welly 1/36 (-ish) and 1/24's. Picked up this Evo because I love Evo's. Walked out feeling rather satisfied.
For a $5 model, it's not bad. It's smaller than a Kinsmart, doesn't feel nearly as cheap as a Kinsmart, but lacks some of the finer details that you would probably find on a Kinsmart. For example, there's no "Evolution" badging on this one. Also, no painted foglights or hood vents. The details are really in the casting rather than in print. The wheels even have the Mitsubishi logo on the centers.
Other model of note was a white SLS AMG. I like the 1:1's, but the Welly looked kinda cheap and the wheels weren't right. Overall quality is pretty good, though the right front wheel on this Evo X sits higher than the others. Nonetheless, will there be more Rite-Aid trips in my future? You bet!