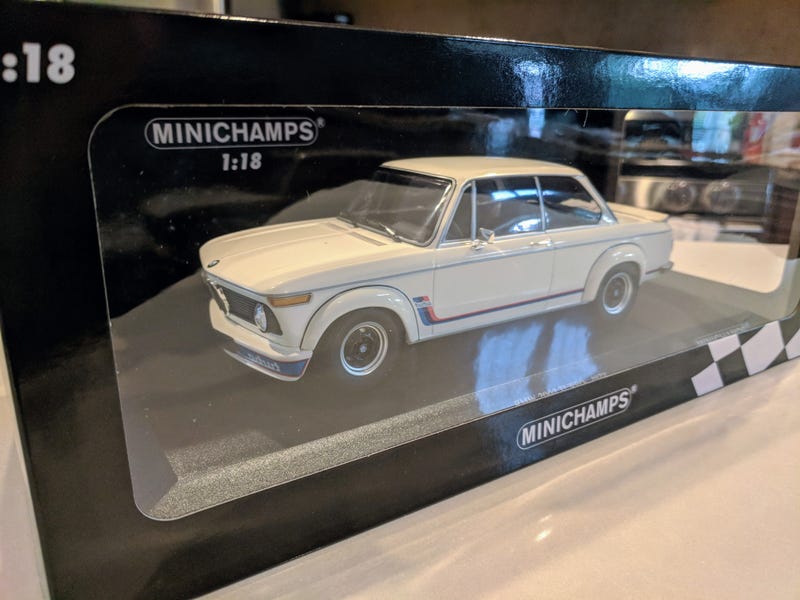 Sadly, I have never made a purchase from our friend Citizen Patrick. I typically don't buy new, but when I heard that Minichamps was releasing a 2002 Turbo, I decided it was time to take advantage of his "concierge" service.
Yes I know, its a sealed diecast model, and we're all very upset about that. But, consider the prices of the AutoArts and the Kyoshos of this car, they're basically a lease payment on a 1:1 BMW. Even the old Anson casting is hard to come by for less that $100.
After placing my order with Patrick, I wondered what else he could get his hands on for me...
I've seen this bad boy popping up here and there on clearance, making it really tempting to blow my monthly budget. Of course, Patrick beat his competitors' prices and I placed yet another order with him!
I'll crack each one in due time, but first, working on my Radcast stuff...