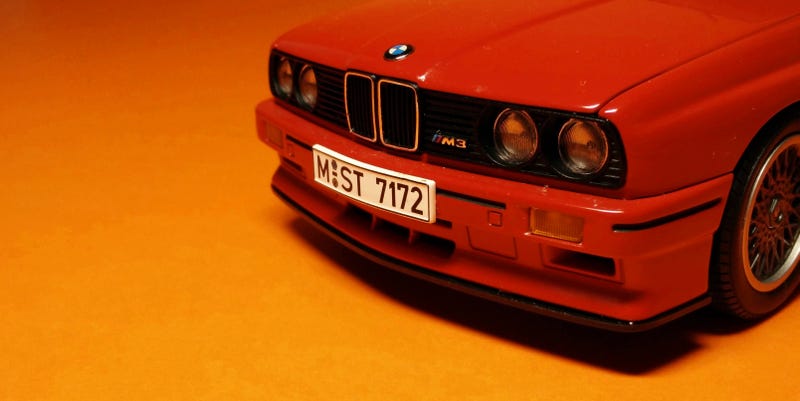 I've been away for too long; it's time to get back to posting regular content. Let's start with my latest steal, the BMW M3 (E30) Sport Evolution, from AUTOart.
My goal from today going forward is to post on a daily basis. They won't be full-blown reviews - those can take a couple hours to write - but I'll pull out a car or two (or more) every night for a handful of photos. I'll post new additions as I get them. I'll flip through the closet, scour my shelves, and pull out some oldies to fill in the days where I'm not receiving stuff, or to stick to a weekly theme. Subject matter may be 1/64 or 1/18, so there will be something for everyone as long as your name is not Jobjoris. How long can I keep this up? Only time will tell.
For this week, I'm gonna go through the five generations of the M3 in the eighteenth scale. The E30 was the last one I needed, and a combination of patience, persistence, and luck brought this gem to my doorstep for barely over a hundred.