While searching for that Chrysler Atlantic micro machine that I added to RockyClock's post, I came across another stash. That '36 Ford has a working rumble seat. The silver one is a Lincoln Futura, which became the original TV Batmobile.


And a couple more with their big brothers...

HotWheels Dodge Sidewinder, and the HotWheels Fast Fuse which was said to be based on the Lincoln Futura. The Micro Machines version is the Pontiac Firebird III concept car.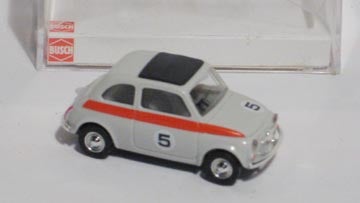 And, because I didn't want to start a whole new post for one photo, here is another Busch HO scale European, a Fiat 500 rallye.