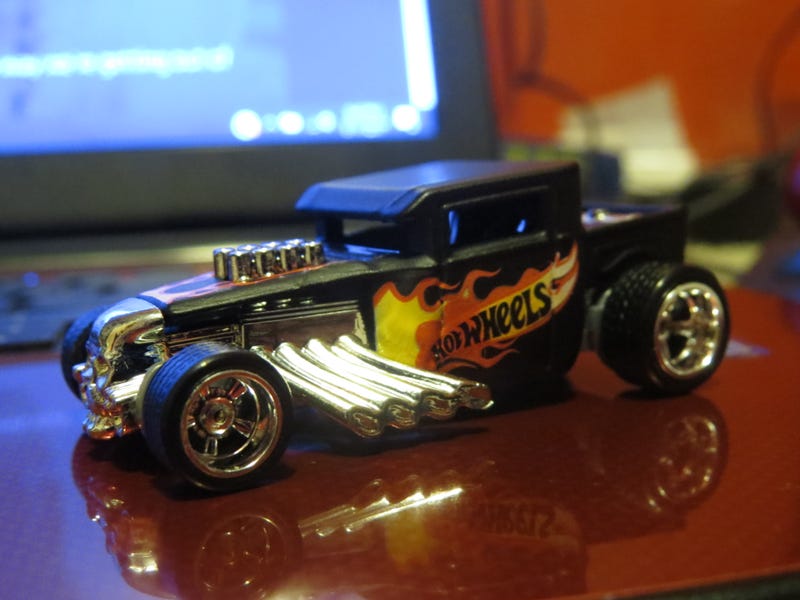 So I got a Trucks series Ranchero to destroy for my Bone Shaker project. Looks good, but there's an issue. The wheels on the Ranchero are too small. The rear wheels are just as big as the Bone Shaker's front's, and the front are even smaller.

...so small that they're almost the same size as the Bone Shaker's "breaks". It rolls fine and overall the entire thing looks good, but it just seems a bit off. If possible I'd rather be faithful to the mainline Bone Shaker and have all the sizes right.

One the left is the Ranchero's rear. The right belongs to the bone shaker. Did they ever make the real rider 5 spoke in the Bone Shaker's size? More importantly in chrome? I went to the HW wiki and it doesn't really help. Please let me know if you know. Because if this is the biggest it gets I'm closing the axles and finishing the swap.