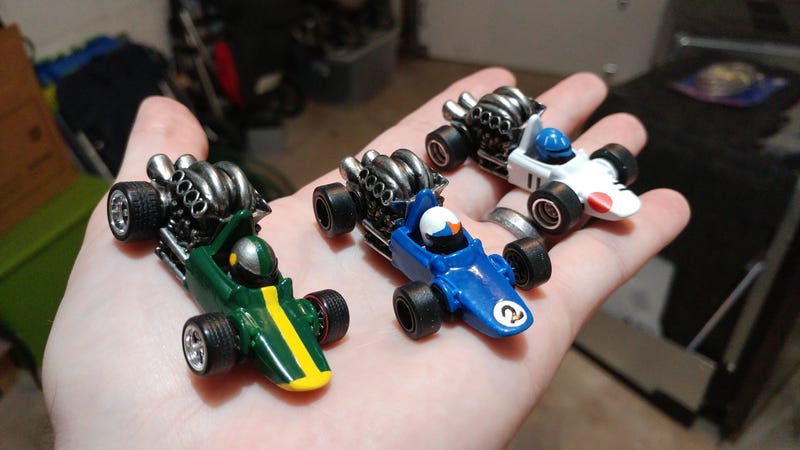 If there is one truth I've found to be universal in life, it's that for F1 cars, much like birds, three in the hand is better than a full grid on the track.
On Friday I showed the drivers and one partially completed car, but here is the completed trio of Lotus (inspired), Matra/Gurney Eagle (inspired), and Honda (inspired) early 60s F1 cigar racers!
Of course this was a good chance to once again break out the small race track diorama I made last year, so here are some shots!
If anyone is interested in maybe editing a photo or two to put a nice background and realism on, be my guest! :D
Hopefully I'll find a few more of these soon because I had an amazing time painting these and I want to do it again!