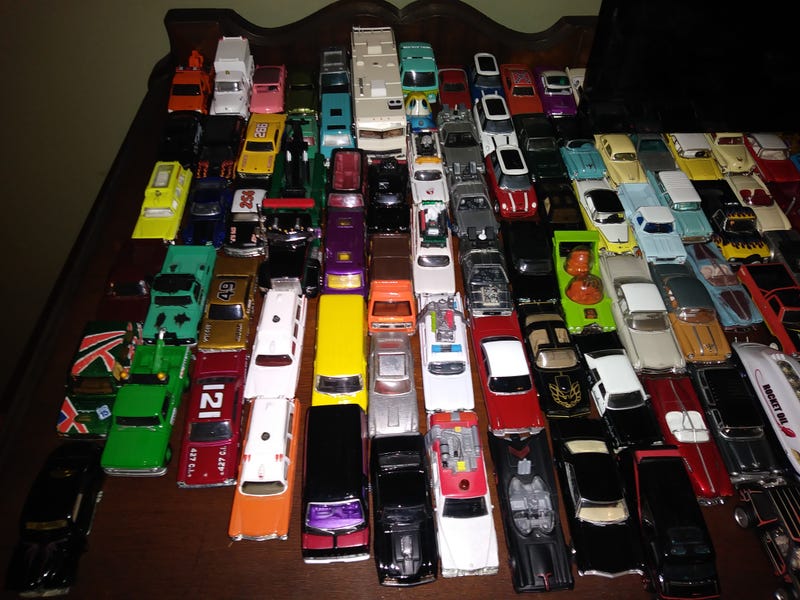 Cleaned and dusted the cars in the main diecast display area. They were looking sad due to dust from recent home renovation projects.
I am building more shelves, including one set specifically sized for my larger trucks and semis. However, i keep acquiring or making stuff fast enough this area will always be pretty full.
This buffet is in the living room, and always gets a notice from guests. A fair number end up spending a while looking through them for things they recognise.