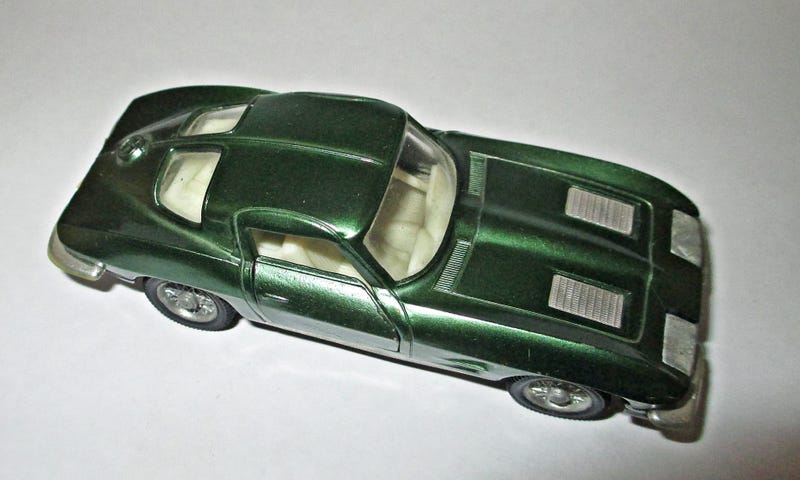 I'm not much of a Corvette fan really, but the C2 Corvette Coupe is an exception for me - especially with the 1963 only split window.
The model here is a 1/43 by Spanish maker Pilen - though based on an earlier Dinky casting I think.
The party trick here are the headlights, which pop up like on the real car and reveal quad jewel lights. I also really like the wire wheels, which look very good for a casting of that time.
Like any good vintage casting, it is of all metal construction and the doors open. The interior is fairly simple though - about on par with what everyone else was doing at the time.
The more of my vintage models I dig out, the more I enjoy them - even if like this one, they have a few battle scars.