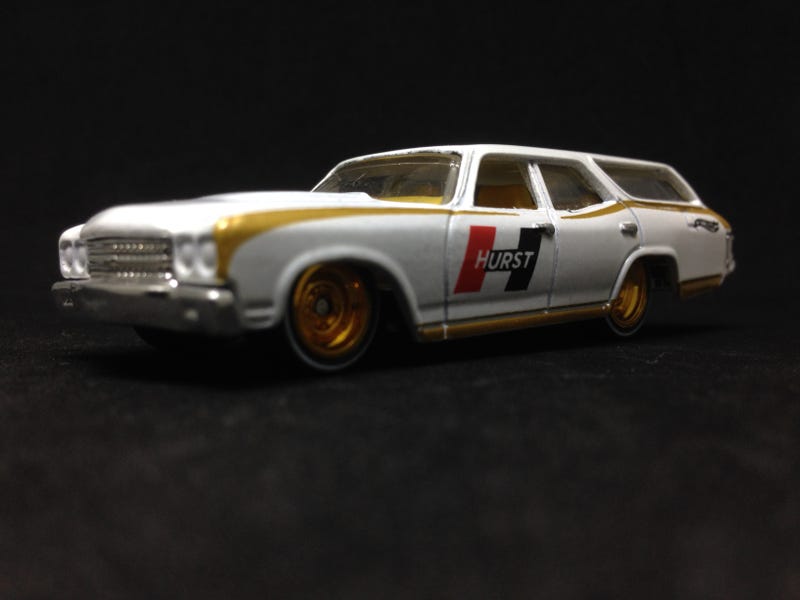 As you may have noticed, this isn't exactly a standard mainline Chevelle SS Wagon.
Yep,it's got gold deep dishes front and back, courtesy of the Cheras Hot Wheels Collectors' Club booth at Art of Speed 2017.
I figured this would be a nice enhancement for an already great release.
I mean, a car with a giant Hurst logo on it is probably off to tear up the drag strip.
I originally wanted to go with gold mags on the front and drag wheels for the rears, but I was talked out of it. I'm pleased with the results either way.