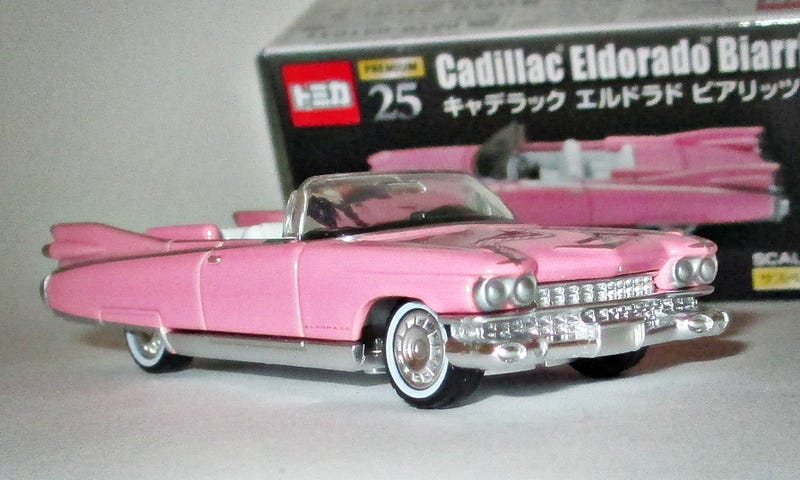 Aussie Al has already beaten me to the punch on this one - but what the heck, here it is again: The Tomica Premium Cadillac© Eldorado™ Biarritz™. In a very pink™ shade of pink©.
It's not a model that fits easily into the Tomica canon. Sure, they've done Cadillacs before, and some even in some fairly bright colors. But this one really stands out.
When you do a Premium convertible, a detailed interior is kind of important - and the model falls down a bit on that area. And even if it's only 1/75 scale, it's a fairly large model compared to your normal 3 inch castings.
Overall, it's nice enough. But I don't think too many people would have complained if Tomica had never made anything like this.
I don't know - what do the people here think? I like it, but it won't make my favorite list. Then .gain, Aretha liked it - and that's gotta be good enough,