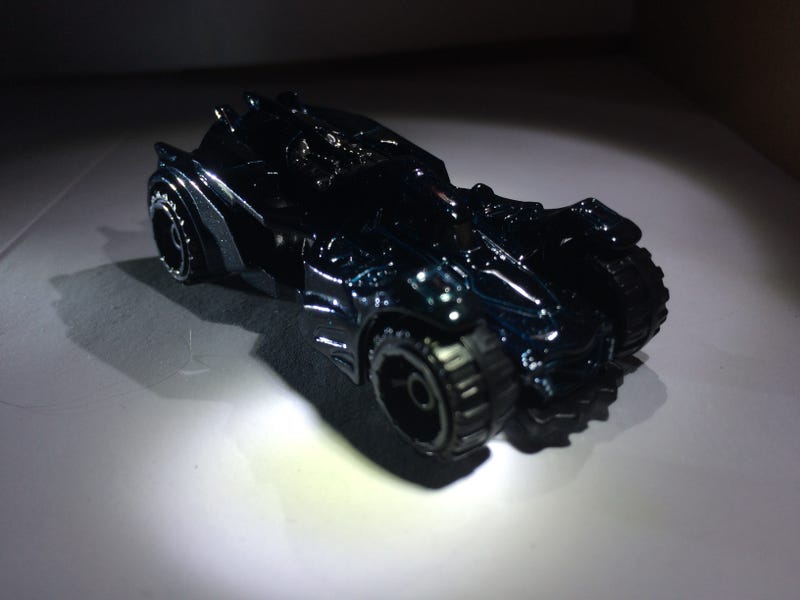 One of the Walmarts near me had the Batman set in, so I picked up the ones I was interested in and now here we are. I'm Batman.
This one appears very bulky, but with its paint and stance, it's one that I didn't think I would get at first.
How could I leave without a Tumbler?
The one I've been after the longest, the original Batmobile based off the Ford/Lincoln Futura Concept Car.
And here they are together.