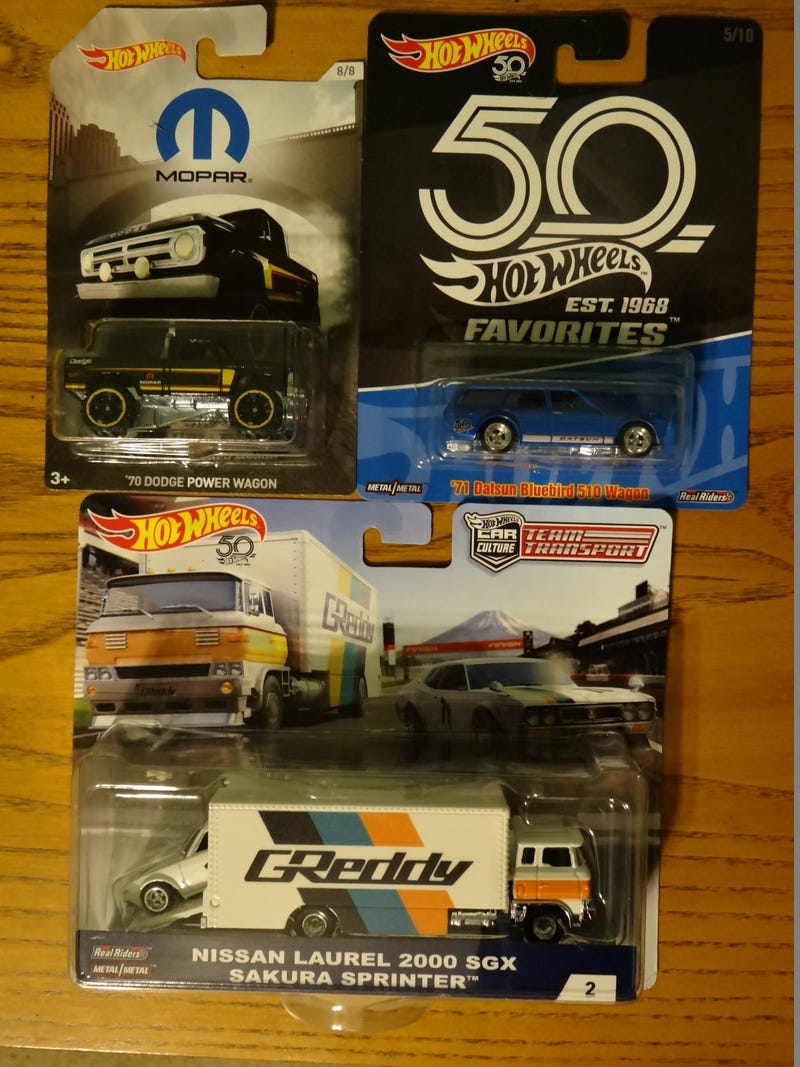 Wal-mart actually had an interesting selection. Mopar series and 50th anniversary HWs!
Made sure I got a Datsun wagon. I dont want to open it just yet, it's too nice :)
Dodge power wagon, and Target had one car hauler left and it's the one I was looking for!
Love the black with yellow and red accents. Wheels are ugly though.
The base is also metal
The GReddy race car hauler and a Nissan Laurel 2000sgx. Which I guess is related to the Skyline? Also kinda looks like a Dodge Challenger :P
Nice big rig. Hope to see Hot Wheels make more of these.
The box is made of plastic, but it is a high quality
Drift machine ;)
Tail light tampos are a bit off.
Fits nice and snug in the truck.
I find the Porsche 962 goes better with the truck. Cant wait for the MOMO racing hauler to be released to put these two together :D