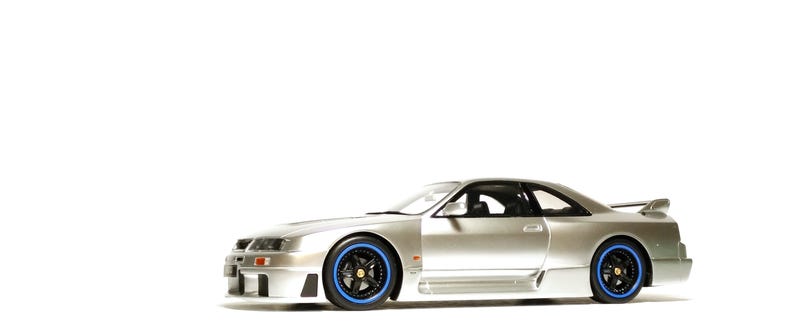 We've already established that the R33 is the best GT-R. I know you guys love racecars. Combine the two and you get this: the NISMO GT-R LM.

I know at least a couple of you already have this model, by Ottomobile. I'm late to the party because I wasn't sure if something like this would fit my collection. Yes, it's a Skyline, but I've stayed away from racecars as I do not need to go down yet another hole. Besides, they're not really my thing. I like collecting cars that I see (or have a chance of seeing) on the streets.
Good thing I changed my mind because this might be Otto's finest as far as what I currently have in the collection. Instant shelf presence. The ultra-reflective silver paint is so pretty under the lights. The detailing is excellent, from the chequered racing seats (resin models can have decent interiors too!) to the taillights. If you haven't already, you must grab this baby from CK for about $70. No regrets.