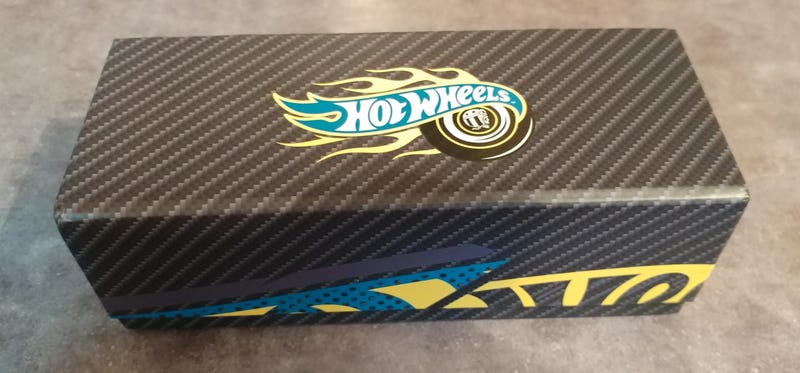 I present to you the Skull Rider x Mattel collaboration. These were posted here when they were released a few months ago. At 40€ or $49 plus $15 shipping from Spain I was hesitant to spend that on something I couldn't try on. So I signed up for emails from Skull Rider and forgot about them. A couple of weeks back they sent out an email offer for 50% off. I figured I would roll the dice at $40 shipped. It looks like I came out on top this time.
The glasses are very close in size to the Ray Ban Wayfarer. They are a polycarbonate frame with a soft touch rubber finish. I'm pleasantly surprised they feature polarized lenses at this pricepoint.
I must say that just pulling everything out of the box has me impressed. From the box down to the stickers they did a great job with this package. I may report back after I've had the chance to wear them for a few weeks.
If you think you may want a pair I would urge you to sign up for emails from Skull Rider and keep an eye open for any discounts they send out.
Now back to your regularly scheduled die cast