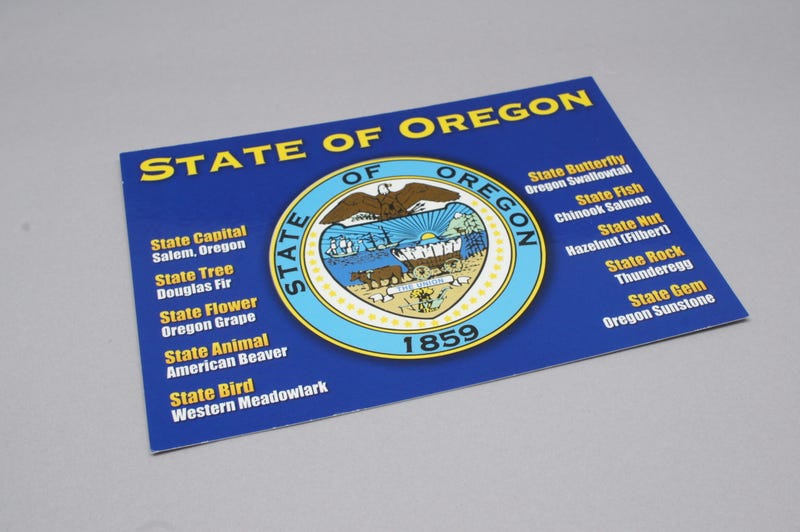 As I was running through my Minichamps to see what I'd come up with for this Teutonic Tuesday the doorbell rang. A package. Finally. My Secret Super arrived! From none other than our Capo di Tutti Capi!
And Jeff clearly read my wish list according to the small note that accompanied the package. From Oregon. With it's epic awesome State Rock Thunderegg (what's that all about?).
And that's what I'd really want: stuff that's hard to get over here. My whole youth I was surrounded by Matchbox but these seem to have vanished in our Dutch stores. Completely. We do have SIKUs of course and Hot Wheels mainline if you know where to look but let's see what Jeff came up with...
A Dodge Ram! Haha, I always get a smile on my face when I see/hear such an American giant. I loved the big V8 pickups so much I even bought one myself a few years ago. Went looking for a diesel Ram but ended up getting a Ford in the end.
So the Raptor is even more on my turf! I didn't get an actual Raptor but Raptors had to be invented yet back then (2006). So I got me an FX4. And found out that the European roads/parkings were not made for American giants. Nor were it's gas prices ;-)
And then Spaghetti Sunday arrived! Awesome: can't wait to DLM it. It's been shown here a lot but I've never seen it being panned so it's On a Mission for sure!
The cab forward design of the A100 always intrigued me. I always wondered why it didn't just tip over while braking. I had some illustrated books in my youth that featured these so a lot of fond memories came by when noticing this gem. And then...
SCION FR-S!!! We do have these as a GT86 (and if you look closely at my avatar you know I like this one) but Scion isn't a brand available over here. This Mini Racer is something I haven't seen before either.
Can't find a lot about this one online either, just that it's a pull-back car you could get at the SEMA or at the New York Auto show. Love it. And then I spotted a car in bubble plastic...
Another MBX! From a company challenging all the Teutonic manufacturers of premium goodness, the Tesla Model S!
This all is exactly what I was hoping for for my Secret Super so Jeff: Vielen dank für dieses Geheime Super! Grazie Mille! You really made it worth looking out for, totally got what I had in mind (and more)! If anyone is organizing this next X-mas: Count me in!