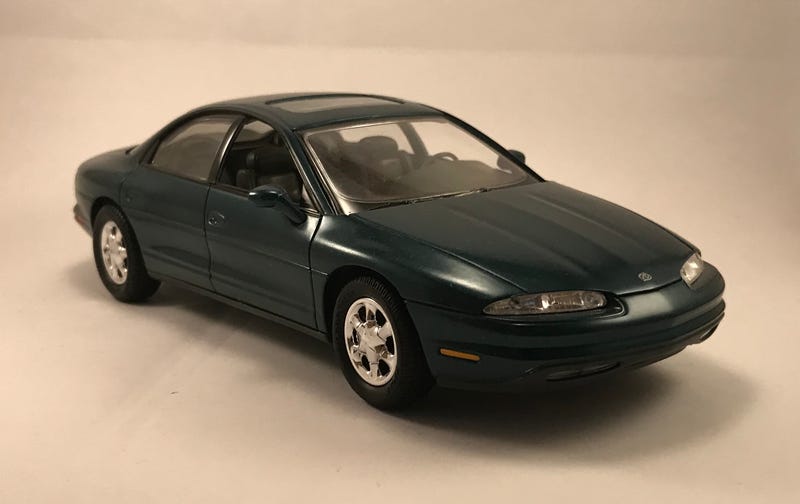 Y'know... because, like, it's an Aurora, and it's winter right now, and the northern lights are usually only seen in cold places, and.... maybe I'm trying too hard here.
Anyway, here's some pics of this Brookfield Collector's Guild Oldsmobile Aurora, one of 2,500 produced in 1997 for Oldsmobile's centennial. It's a plastic model, but it's actually quite detailed.
That's all for today.