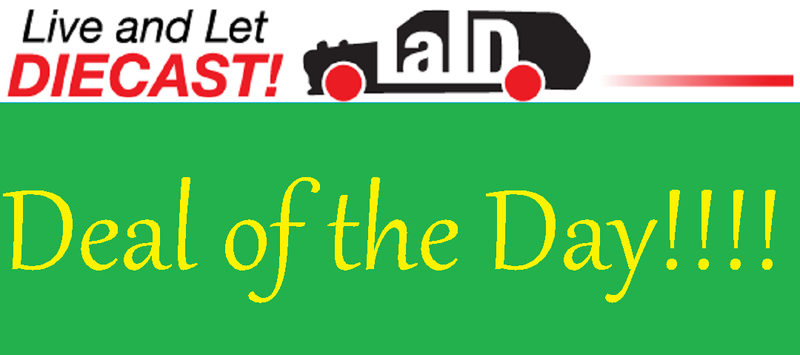 One or more may be deals so i'll tag this under Deal of the day just in case.
Took an early lunch (25 min break to eat my PB&J real fast and do some eBay'n). Here is what I found and where exactly to place then in your collection.
1. Maisto Panamera Turbo: $29.99 Free Shipping
For the LaLDer that has a sweet row of 911's, placing this bad boy in between them would be radness in a LOL sort of way.
2. Road Signature DeSoto Adventurer: $29.99
For the LaLDer that has a specific row of LeMans race cars both prototype and GT, this would be a prefect contrast to the concept of transportation.
3. Motor Max VW Nardo: $19.95 Free Shipping
This in combination with a Ford GT and Honda NSX would give any LaLDer's mid engine exotic section a little eco-brand spice. Ketchup on a filet mignon, mmmm!
4. Bburago Shelby Series 1: $29.95 Free Shipping
This one is a bit difficult to place in general. Do you put it with Fords? Do you put it with the other exotics? Next to some Saleens if you have any? Next to some Vipers? If you put it next to a 1967 Mustang GT500 and 1965 Cobra, the sizes would be all odd lol. Small AC, Medium Mustang, huge Series 1.
5. Sunstar Ford Fairlane Skyliner: $39.95 (functional roof) Free Shipping
Mazda MX5, Jaguar XK8, BMW Z3/Z4, Mecedes SL class, S2000, Audi TT.......1957 Ford Fairlane 500 Skyliner..... yes... that would fit right in your convertible section :]
6. Renault Twizy: $13.99
Where to put this one? Easy.... the middle of your V12 section, duh!
That's it for now. I'll leave you with random cars I found odd and AWESOME at the same time for our collection. If you know of any more, please reply below :]
Welly Camaro SS 35th Anniversary: $33.50
Bburago Bugatti Type 59: $34.99
Bburago Porsche 911: $32.39