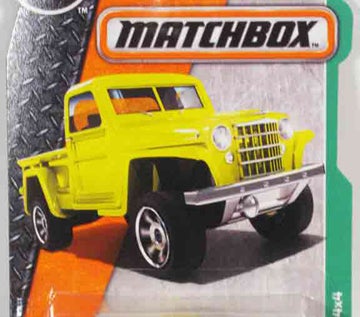 After a long day doing the tourist thing in NYC, with some friends visiting from The Netherlands, and finding basically NO diecast in the Big Apple, we stopped in to my local grocery store, notorious for having cases 6-8 months behind the rest of the civilized world, well, to make a long sentence even longer, I finally found the Yellow MBX Willys 4X4!

Then I looked some more, and found another, and another, and another, and, you guessed it, another, and then 3 more for a total of eight! WooHoo! I will never disparage the diecast age or selection at Shop Rite ever again!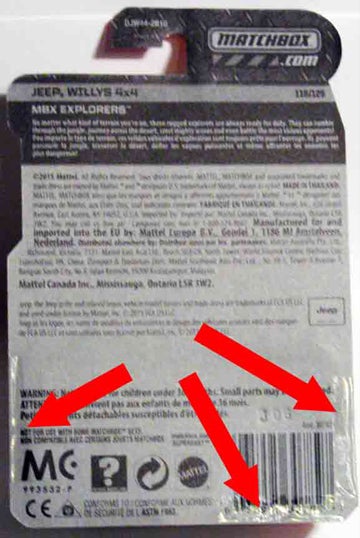 One strange things about them, however, every one has tape on the back, on 3 sides, as if the glue holding the blisters on was insufficient, and they had to fix them at the factory. Every one has 3 pieces, in exactly the same places, so I'm pretty sure they weren't tampered with and then returned to the store. Has anyone else found this on the yellow Willys 4x4s? I may go back tomorrow and check other models, since I didn't discover this til I got home and Ma said to take Old Yeller out back and shoot him.

Edit: Some of these are up for trade of course, I didn't hog this many of one casting for myself alone...