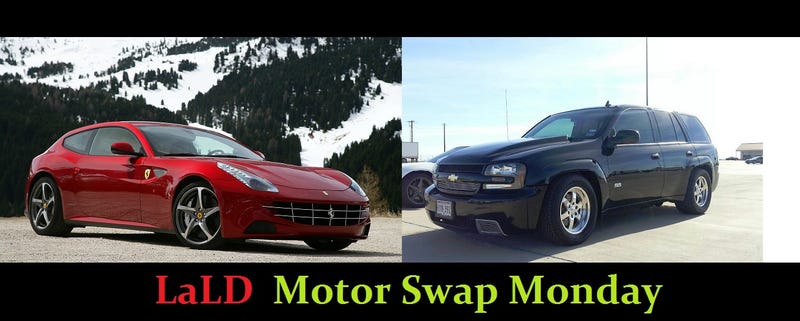 Sup everyone! Remember when I tore down my 1:18 Ferrari FF only to notice I've been neglected a glorious Italian V12? Welp, I've just corrected that....no.... better-fied it!
Yeah yeah all that is super nice and neat, but what mattered was that 651hp V12. Welp, as TFitch can probably tell you as well, those type of engines aren't really known to be solid. Cheap is not a good word to describe the price to keep them going as well.
Solution..... American V8!!!!
Inexpensive, equal size/weight, solid, and most of all, after a couple $$$ in bolt ons it could make the same amount of power.
I had a loaner C6 Corvette packing the same LS2 power plant that is used in the AWD Chevrolet Trailblazer SS. Makes sense since the FF is also AWD.
BOOM!