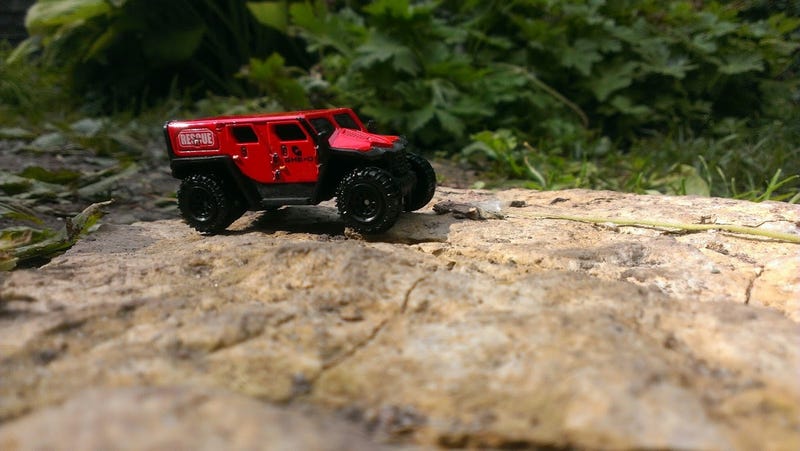 This is a cool casting that just begs for some ORAT action. Before proceeding, please start the promo video so you can listen to epic music while you look at the pics.
I took these pics over a couple days this past week. If you follow me on Instagram, you've already seen some of them.
Equally at home in wet and dry conditions, the Ghe-O is a true ORAT superstar.
Now, you would be forgiven if, after all those very carefully composed pictures, you thought they were really of a 1:1 vehicle, so hopefully these last couple don't ruin the magic.
I had help in the sandbox:
Roadblock:
Not all ORATing has to be outside:
Thanks for looking!