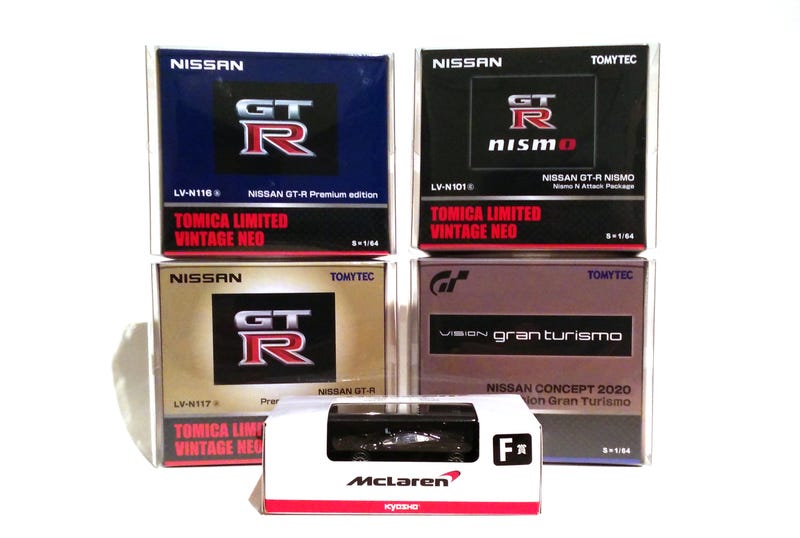 Technically, it did get over here to the U.S. overnight. Just didn't get to me until now because of USPS's world-renowned, top-notch service.
Anyways, here's my order from Japan Booster. My order went from three GT-R's to three GT-R's plus another TLV Nissan plus a Kyosho. Allow me to take a moment to praise Japan Booster for its packaging. Everything arrived in mint condition. The TLV's even had the extra clear plastic boxes. I can't find a scratch on any of them, and I'm talking about boxes, not the car. Their prices are also very competitive. These are cars you might not even be able to find at Tomica Shops in Japan, yet Japan Booster charges basically MSRP on them. Free shipping on TLV orders over $50+ too. Those of you who need some TLV in your life, I highly recommend ordering from them (they're on eBay with Buy It Now listings).
As for the models themselves, you will see them soon enough. As of this writing, I haven't even seen them yet either. It's almost as if I don't want to ruin their perfect packaging.
On another note, I found some interesting things today at my local TRU while I was there to snatch the Pokemon card freebies.
That Boss 302 though...I had it in hand, walking around the store, ready to purchase it. Then I looked closely and saw the dent on the left rear fender. You can see it in the picture; it's right above the wheel. Sadly, I had to put it back.