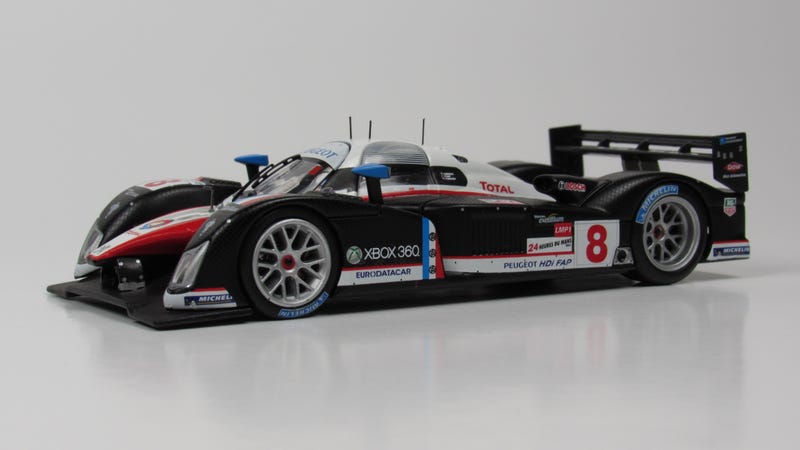 This is IXO's 1/43 scale Peugeot 908 HDI FAP as it ran in the 2007 24 Hours of Le Mans. This car was driven to a 2nd place finish by Stéphane Sarrazin, Pedro Lamy, and Sébastien Bourdais.
Though the car had pace, qualifying on pole, problems for it started at the very beginning of the race when Bourdais overshot the Dunlop chicane on the first lap. Hours later, mechanical problems would force the car to spend a significant amount of time in the garage. While most of the other diesels from Audi and Peugeot would also have difficult races, one of the Audis did not and it finished 10 laps ahead of this second place car.
Another decent effort from IXO. I especially like how they replicated the exposed carbon fiber bodywork with a textured surface. And this one does not suffer from a wonky stance like a lot of IXOs do.