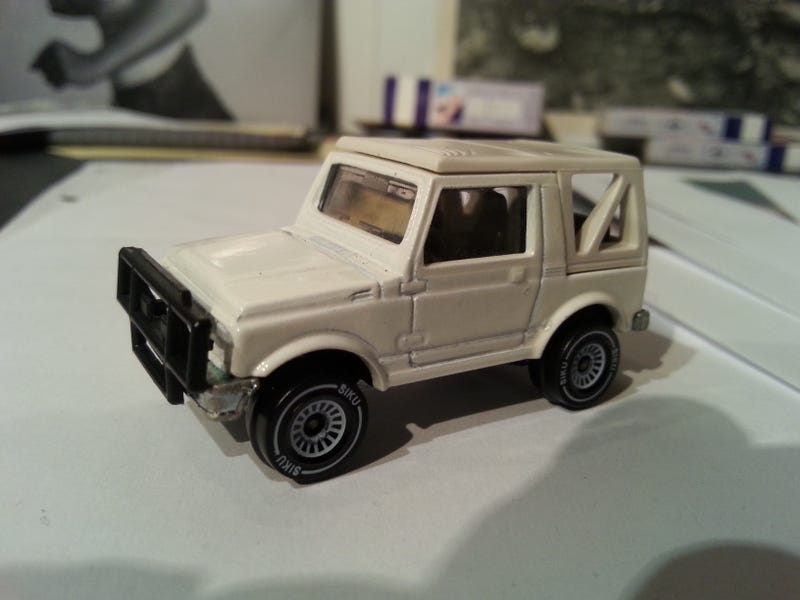 It's a Siku in white with a removable top. Loose but in pristine condition. Nothing on it at all. I hate to see it go.
It's from my "childhood collection" cars that I got between the ages of 5-12. This is my personal stash that is beyond reach for anybody. Lots of now classic cars in good condition due to my personal history.
It just took me a few days to remember that I have one, so maybe it isn't as dear to me as the AMG 560 Merc or other cars.
It's a pristine masterpiece which would be a shame to let go, but what he heck? You need one to complete the TG fleet! The fact that it took me this long to even remember that I had one shows that the childhood memories can't be this strong with this one. Interested?