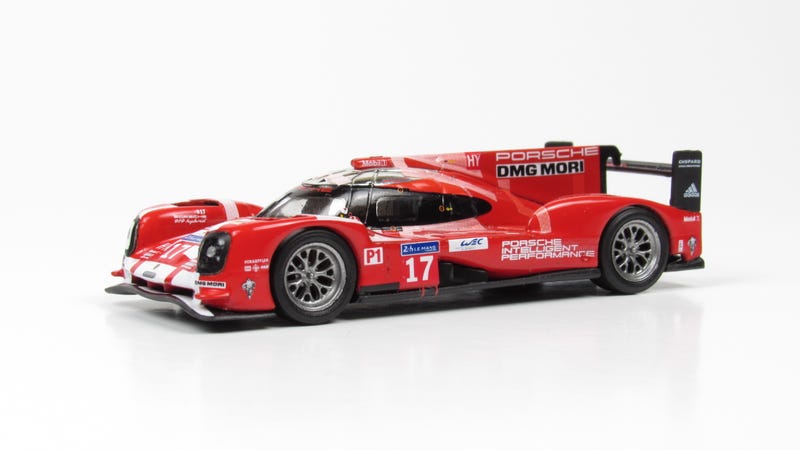 This is Spark's 1/64 Porsche 919 Hybrid, this version finishing 2nd at the 2015 24 Hours of Le Mans. It was driven by Timo Bernhard, Brendon Hartley, and Mark Webber. It finished 1 lap behind the winner, another 919. Spark made a 1/64 version of that car as well which I featured during Car Week back in March.
This car briefly held the Circuit de la Sarthe lap record during qualifying for the race, but lost it within minutes as the #18 919 Hybrid eventually qualified first.
This car was powered by a hybrid petrol/electric powertrain that featured a V4 motor. Not an I4 or a V8 or V6. V4. Not sure what the Porsche engineers were thinking with that one, but it worked!