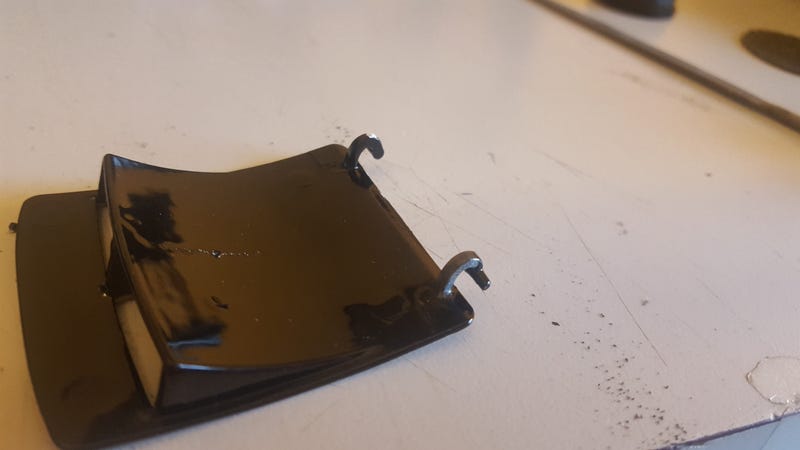 I've decided to start with both the front and rear end now, and made some progress this afternoon. I've decided to put the trunk and spare tire on hold until I receive better photos, or if I get a chance to go to the Revs Institute and see it in person. With all the unique changes compared to a normal MkII, I want to get as close as I can to the real thing.
So I started with the front bonnet cover where the spare tire used to reside. Now the original MKII's was actually hinged to the main front end, but since the tire was moved, and for easier access to fuel delivery, or the radiator lines, it was then changed to being held on by 4 hood pins, and became completely removable, so the hinges were removed. The divider and rivets were also present on the '66 MkII, but as well were removed on P1031, so I started there.
I also decided to start grinding the rear snorkel bases away
That's enough for now, but I'm liking how it's turning out so far.