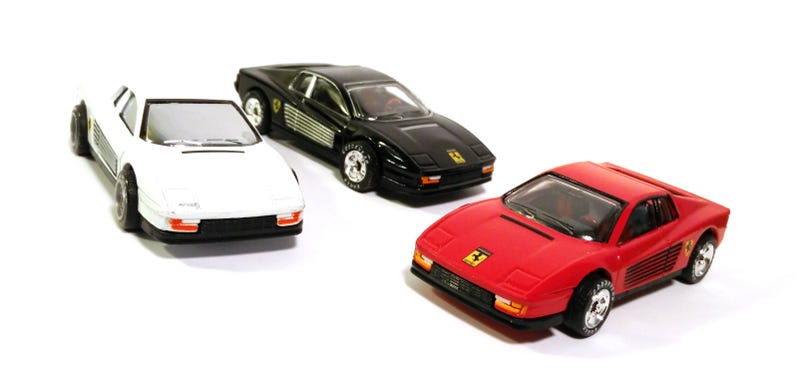 Lots of Ferrari's from me lately. I posted these on my blog the other day but forgot to repost them here. I actually just purchased another eBay lot of MBX World Class and in it is a red Testy (chrome windows and silver wheels to make it different), so this will have to be updated somewhere down the line anyways.
I believe there's another one I'm missing but it's some European exclusive or whatnot. Might be yellow, but I can't remember.
Despite the chrome windows, the white one is my favorite of the three here.