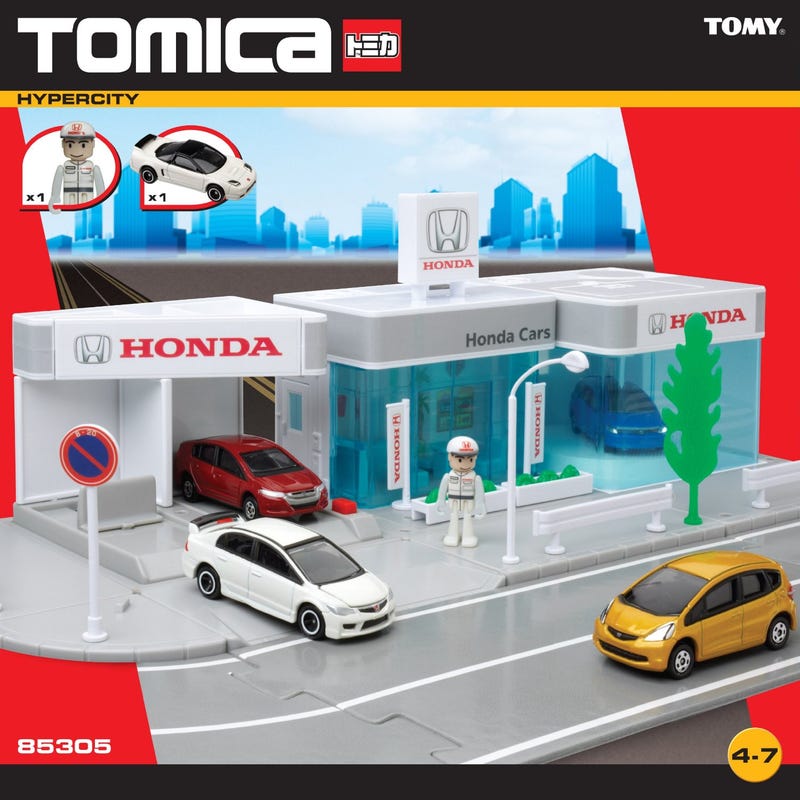 I'm going under the knife next week to get some screws from an older accident out. Will probably spend 2-3 nights in that pesky place where people go to die. Obviously, I needed something to keep my spirits up! Right! Right? What says "Get well soon!" better than knowing that some cool stuff will be waiting for you back at home? Nothing, right? It's perfect logical thinking. No flaws here.
So I set myself a very reasonable limit, then doubled it (hey, free food and drinks for a few days, I'm actually saving money while I'm in there) and managed to just slip right under that. TLV-Neo, M2, Johnny Lightning, you know the stuff that gets us addicted makes us happy.
I also decided to display my cars. Better than having a few cluttering my desk, and the others sitting in a box. 1/64 cars look pretty forlorn just sitting there in a bookshelf with Hunter S. Thompson and Douglas Coupland as a backbrop. I needed a backdrop to properly make them stand out. So this tiny Honda dealership which was in soooo many custom pics on Lamley is headed my way.
I can do theme weeks! Why not print out tiny logos to turn it into a Chrysler/Dodge/Plymouth dealership for MoPar Week? BMW for Euro week? The possibilities are endless.
The heck, we could turn this into a feature here! A lot of us have way too many cars to display properly. We could do weekly themes and post our dioramas/things/whatever. I'd love to see your collections! Why not display them properly and spread the love for tiny toys?
I just had to do it, don't you think? It's all for the sake of my health! What is more important than that? It's pure fate, completely out of my control. Nothing I could do about it. Try to prove me wrong!