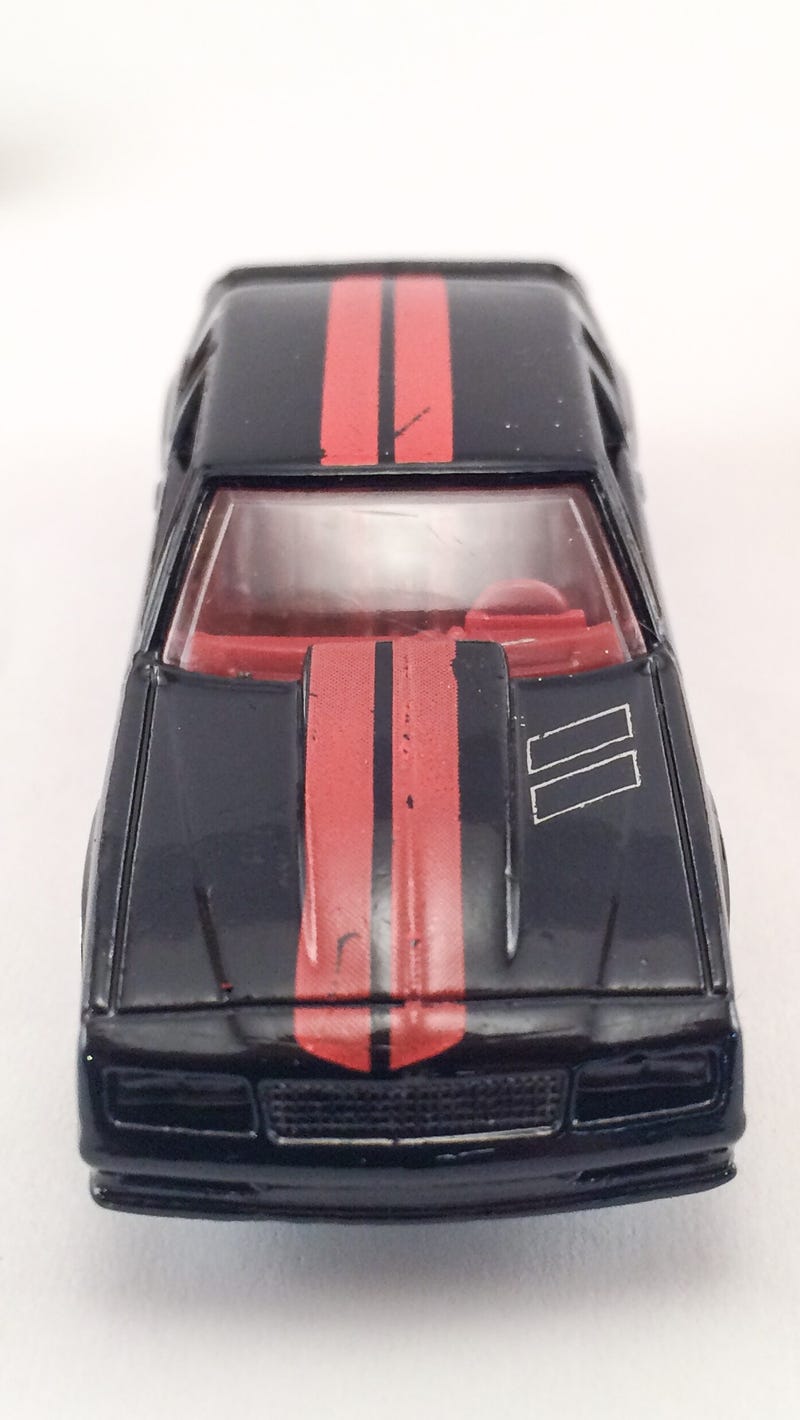 Remember that Monte I posted a few weeks ago with the crooked red stripes? I cleaned it up today
I took it apart so I wouldn't have to worry about getting the acetone on the windshield. I was able to clean it up pretty well. I went back over the seams with a black paint marker to cover up some unreachable red.
Now it looks a bit cleaner!