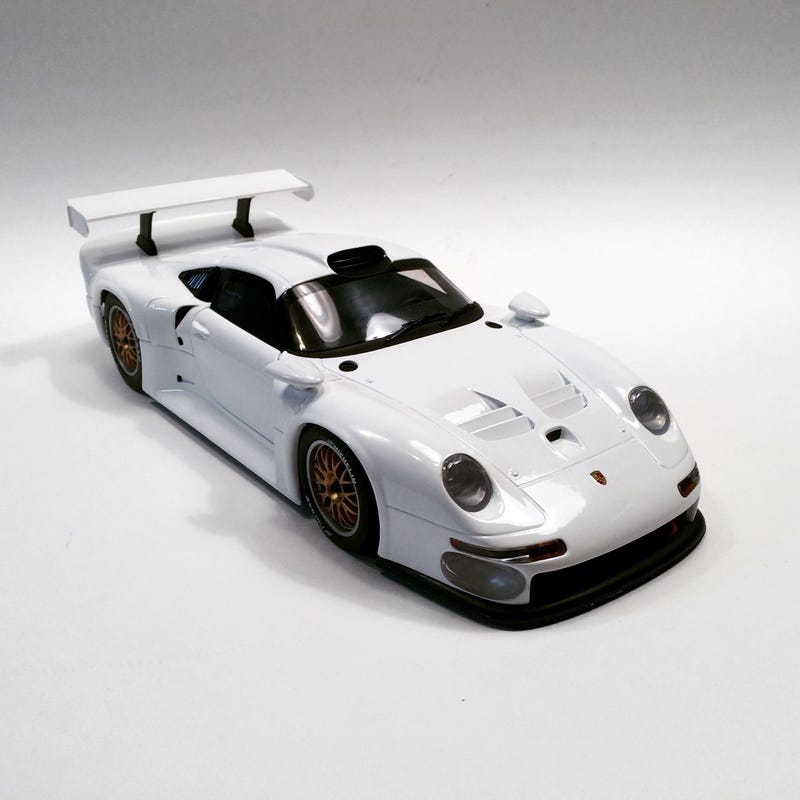 Now with better pictures!
You've already read all about this awesome model in PillarlessCoupe's review, so just enjoy pictures of my new addition!
This model was on top of my want list for a while, and PillarlessCoupe's post really motivated me to track one down. After getting outbid on a brand new car, this one caught my eye at only $60 shipped.
2 days later the box was on my doorstep!
Here's you can see the screws that secure the cowling in place. There's one on each side and one underneath. Once removed, the entire rear end of the car detaches to reveal the engine.
Bad potato pic is bad.