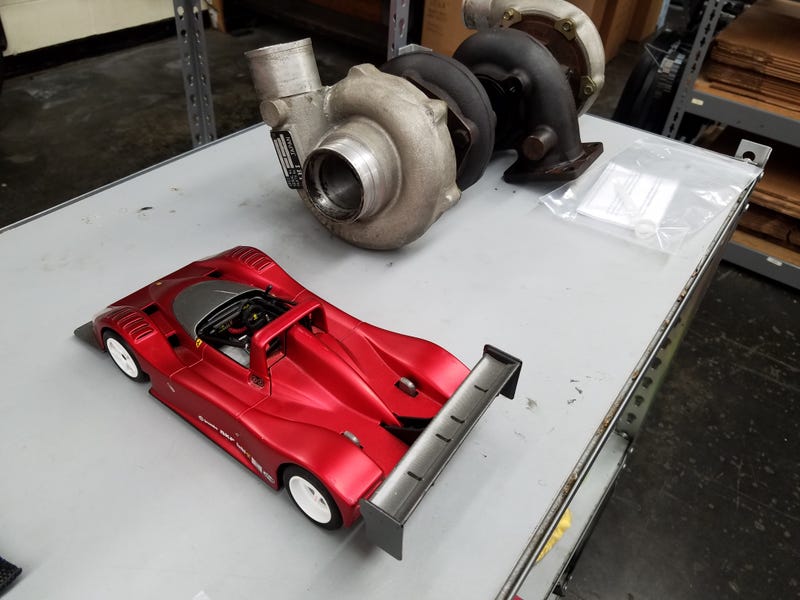 Hello my totally rad peeps! I recently acquired this 1:18 HW Elite 333 SP. It has a crooked rear wing though...
...not sure how to fix this item. The wing is a flexible plastic but held that side ways position because a box was resting on it for a while.
Perhaps getting the heat gun out and let it get warm before holding straight?
Better pics once completed.
Any tip is appreciated. Viva La LaLD!
PS: Those are a pair of IHI turbos off an F40 on the table.