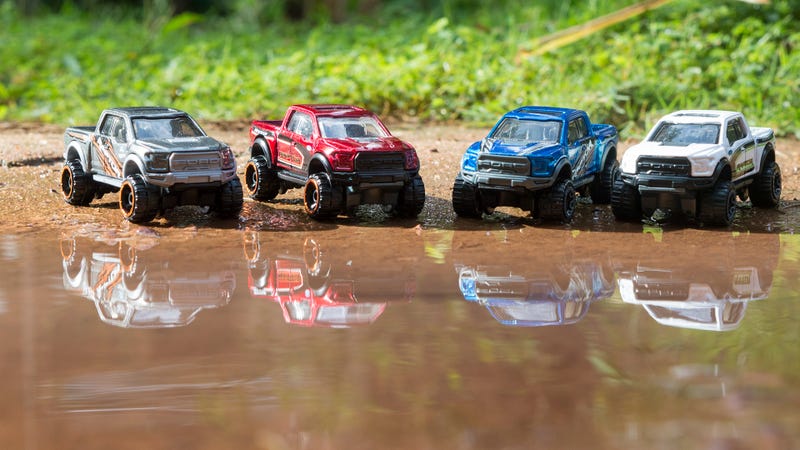 Greetings to all! The first post at LaLD. Excited! :D
A little background on myself. Based in Sri Lanka, and collecting diecasts since waybackwhen. However the hobby got a shot of nitrous last year when a fellow collector group introduced me to Hot Wheels (or, showed me that they can be very exciting to collect). Since then it has been my favourite back door for whatever that I earn :D
I collect all scales, with a focus upon 1:64s, HWs, MBXs and 1:36s owing to their cost effective nature. Looking forward to adding up a few 1:18s and 1:24s in the future.
I enjoy releasing the cars from their cocoons and of course, shooting them up.
This was the latest shoot I did, with practically all variants of the Hot Wheels '17 Ford Raptor released up to now. The Raptor has a special place in itself in my collection: the first 'new' diecast I bought was the liquid blue Raptor.
This shootout was for the Off Road Weekend theme for our local collectors' group. Made maximum use of the wet weather prevalent here.
Hope everyone will enjoy the pics as much as I enjoyed shooting them. :)