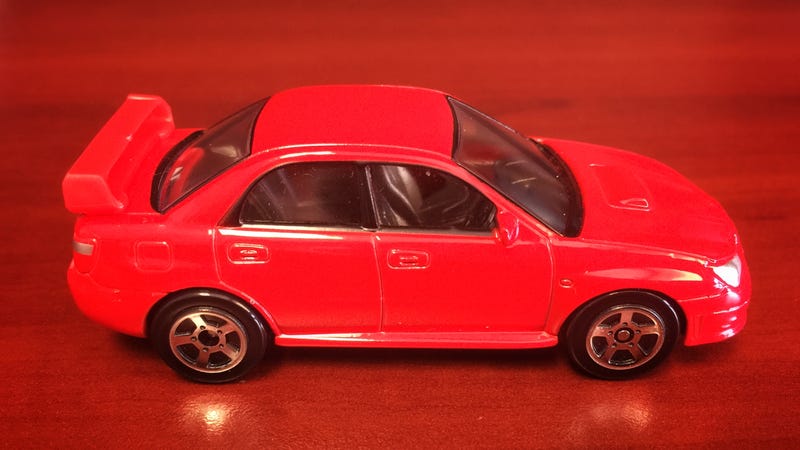 Hit up a local small toy shop near my office the other day , the type you find in nice towns/villages and wonder how they stay in business. Among the overpriced wooden toys and dusty irish dolls they had a small selection of diecasts, and I bought most of the Realtoy cars they had. They weren't priced too bad, considering you don't find Realtoys often in US stores, at least not in major retailers. Oddly, the ones I left were a couple of Porsches that seemed chinzy, but the ones I got I'm pretty impressed with (other than awful blingy wheels on two of them, which will soon be the subject of wheelswaps.
The castings overall are nicely done, crisp lines, good proportions, nice front and rear tampos, and surprisingly realistic interiors. The WRX stands out in particular. They're all HW/MB sized, ranging around 1/58.
Here they are:
The WRX
Audi A8
BMW X5 (great casting, god awful wheels)

Mazda RX8 (great casting, not many companies make a RX8, again, god awful wheels. These will be swapped too)
NYC Taxi Nissan NV200. Still don't see huge numbers of these in NYC, but I'm not in terribly often.
And a Majorette Renault Nemo (love euro vans, for some reason. I have strange taste.)
Overall, pretty pleased with this find.