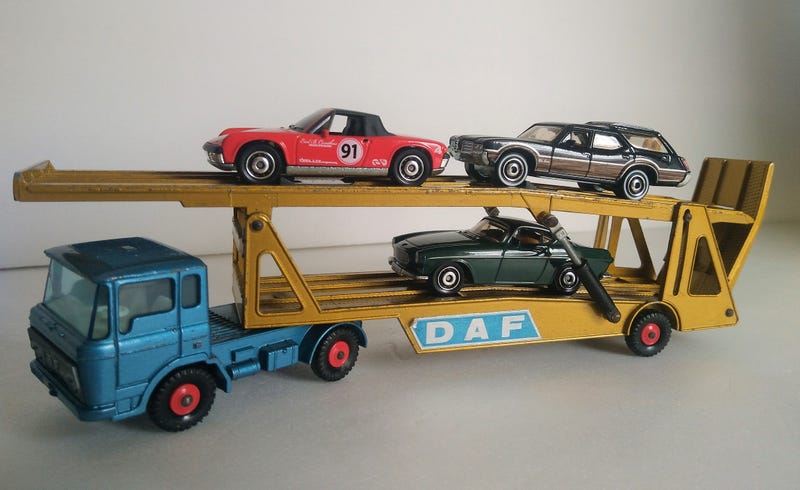 I picked up two more Matchbox Lesney Editions over the past few weeks, bringing my total of Lesney Edition pieces to .. three!
The Vista Cruiser is from 2010, while the 914 and 1800S are from 2011. The Volvo was the subject of my very first post here on LaLD. I've been looking for more of this series for quite awhile, but progress is slow since shipping for online buys isn't cheap, and I'm looking for original packaging, since the artwork is lovely.

I also acquired this lightly-worn Matchbox King Size DAF Car Transporter (K-11) a few months ago, and I figured it would make a good accessory/backdrop for future pictures of new acquisitions, instead of just a bunch of packaging.
Thanks for viewing!