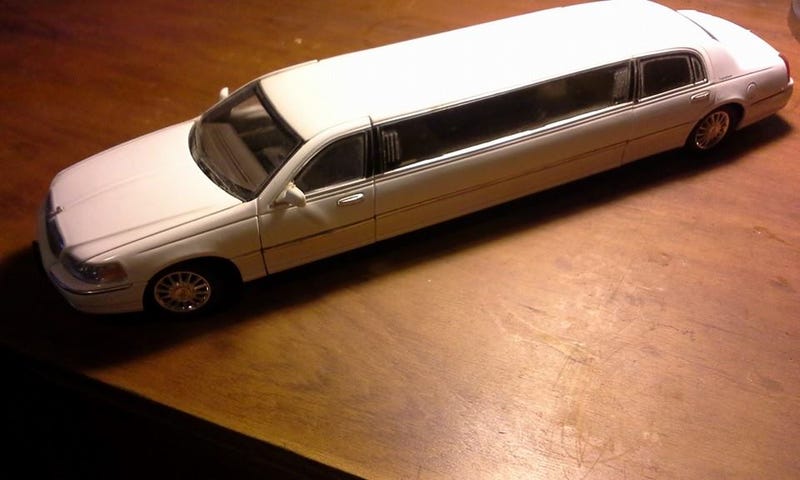 Ah the Lincoln Town Car. American Luxury at it's finest. And by luxury I mean chrome trim outside, wood trim inside. This stretched Town Car has all the luxuries an early 2000s billionaire or prom queen would want, like a full bar.
See? Look at those champagne bottles. This thing is ready to take it's occupants out for a night in the city. And speaking of occupants, this guy can hold quite a few people with it's sideways bench seat.
And if you're a mob boss, it's got plenty of space for extra occupants in the trunk!
This particular model is equipped with a big ol' American V8 motor which can be seen under the opening hood.
And would you look at this wood trim dash!
The epitome of luxury right there.
This is a pretty solid model with lots of little details. It's been sitting on my shelf, collecting dust and being neglected. If you like it, I just put it on ebay so you can have a shot at winning it here -