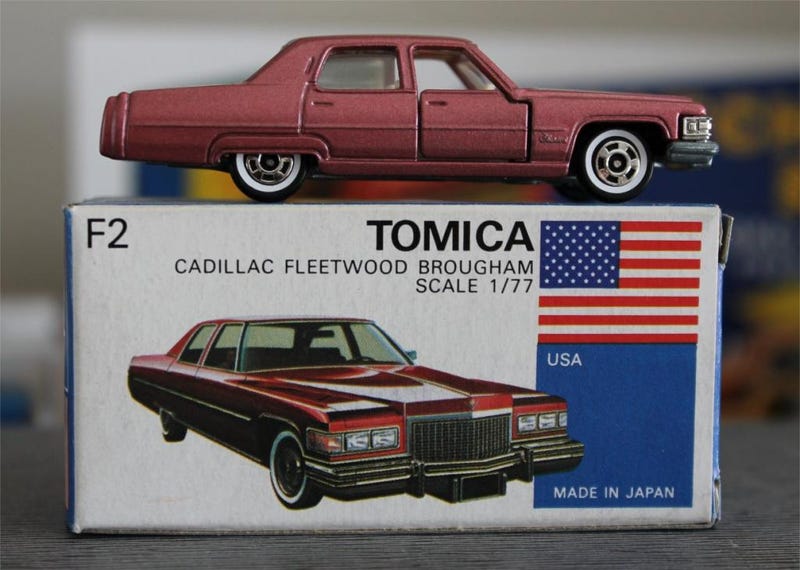 Here we have Tomica's lovely Caddy, a small scale model of a large car. This was introduced to the range in 1976, and is in 1:77 scale - small, but the casting is still decent sized, as the real thing is fairly massive. This car has the fine quality one expects from Tomica. This is my only boxed vintage Tomica.
This is something most here have probably never seen - a Tomica with whitewalls. I have discussed this model with experts, and they think it is likely a custom done by the original owner. The whitewalls are applied very nicely. I was hoping it was a prototype or something, but no matter. It is still pleasing to the eye.
Once again, accurately shaped steering wheel:
Working suspension, smooth ride, doors that snap shut, this baby is loaded.
Part of the "F" series, for foreign cars. Tomica had a number of 70s era American cars in their lineup, I have a few and will eventually post them too.