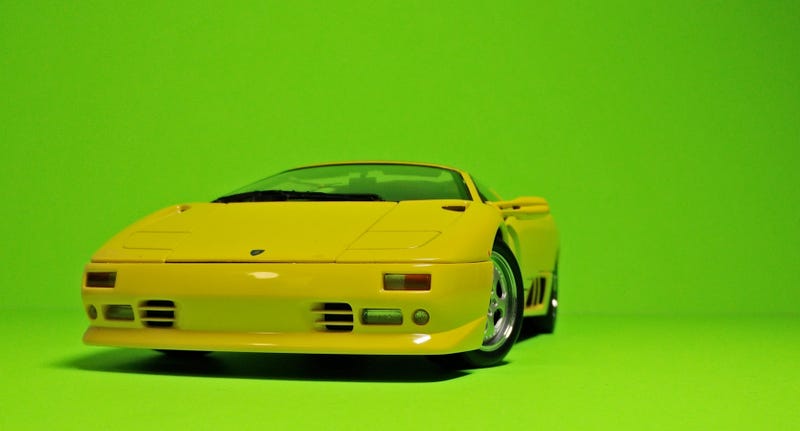 A contest theme like Running of the Bulls is essentially an invitation for me to bring out some Diablos. If you're expecting me to deviate from my norm, you will be sorely disappointed because it's going to get pretty redundant for the majority of the week. However, if you're also Diablo-obsessed, then I dedicate this week to you.
I'm going chronological and starting with the Diablo VT roadster. This is pre-facelift, with the pop-up headlights which unfortunately do not pop up on this old AUTOart. Everything else checks out though, and I find this to be a better model than the more highly-coveted (and expensive) variants like the SV and the GTR. We'll get to those in a few days, I promise.
This VT was one of those basement bargain finds where you don't know exactly what you're getting because all you get are a few shoddy photos for reference. Low-risk, high-reward. It needed some thorough cleaning but was ultimately free of any major scratches or paint chips. For ~$75, I think the gamble paid off.