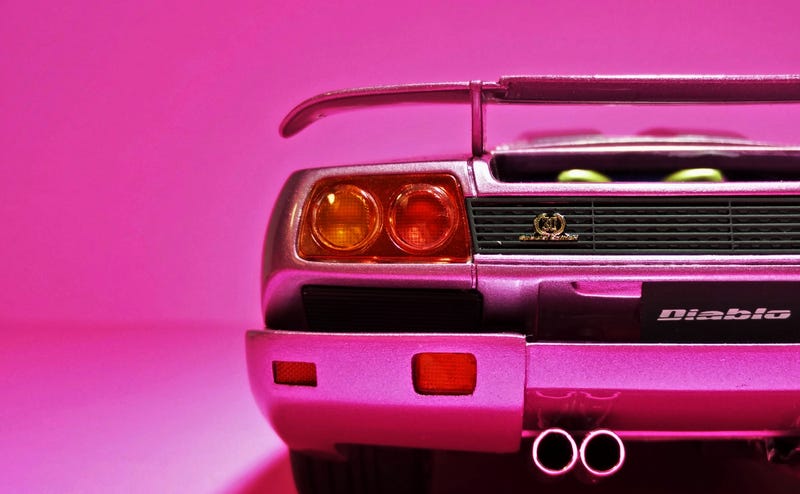 Let's see what's on today's schedule.....
Well, well. Another Diablo it is!
The SE30 Jota comes up next on the Diablo timeline, so here is my Kyosho to fill that void. When you think of purple Lamborghinis, this is the first one that comes to mind. As I have already briefly reviewed this piece for a previous Car Week, there's not much to add here. The signature lavender color is a selling point on its own. From the side profile, it's immediately apparent what the flaws are: the wheels and the ride height. As a result, it's a model that's tough to photograph from low angles. And that's a problem because I love shooting from surface level.
Along with the grossly inflated price, there's not much reason to get this one unless you're a hardcore fan, and this is far and away the most accurate example on the market. I'm sure Scott will show his "wholesale club special" Jota at some point during the week, so you'll get a nice comparison to decide which one best fulfills your fanboy-ism.