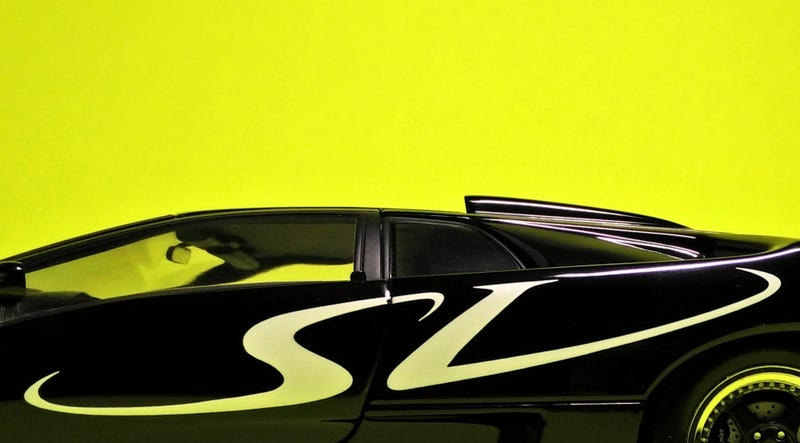 Two big letters that mean everything.
This is the Lamborghini Diablo SV from AUTOart, not Maisto, mind you. Pillarless Coupe is out there somewhere shaking his head in disgust at the mere mention of this model. Let me tell you, it is definitely not easy finding one of these for a good price these days. Good luck trying to find the yellow colorway with the black decals. I picked this up a while back in a package "deal" with the Diablo GTR, but this is the first time I've brought it out for some actual (read: crappy) photos. It might just be another Diablo to you, but at least you can't complain that you've already seen it before.
Super fast or not, this is the most visually attractive of all the Diablo variants. The big, contrasting letters gracefully flanking the sides are really what take the cake, but I also love this particular set of wheels. And since this is the first generation, it retains the pop-up headlights (again, they don't function here), which will forever remain in style even if manufacturers don't bother with them anymore.