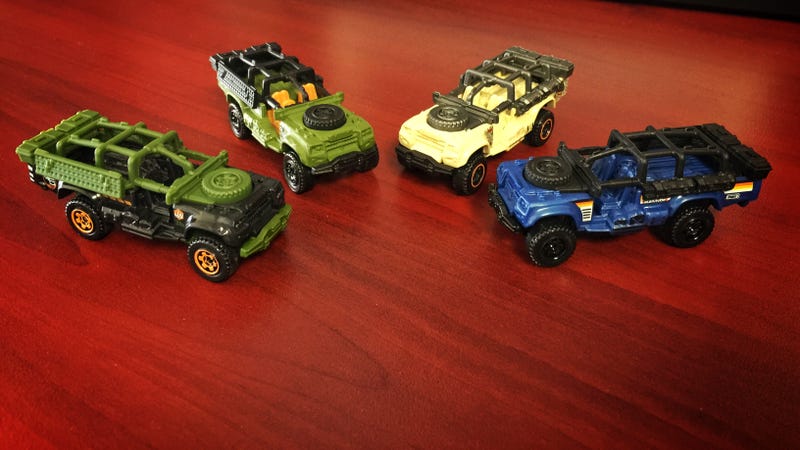 As further proof that I buy too many multipacks, I found myself somewhat unintentionally in possession of a number of versions of a MB generic casting, the Sahara Survivor. It's clearly modeled after a Land Rover-esque off road expedition vehicle, but once I took a closer look at them I found myself really liking it and adding the 4 I had into my collection and not passing them off to my friends kids. Its also an example of MBs recent cost cutting measures, as I'll show below.

Originally, this was a metal body casting, with a plastic base, which is now reversed…and they changed the configuration of the interior pieces and combined it with part of the hood. The green one is the earlier version, has a separate color interior piece, and is noticeably heavier.
I like some of the details of this casting, especially the bent wheel in the rear. They did keep that detail when they changed from the metal body version.
Obligatory stacking pic