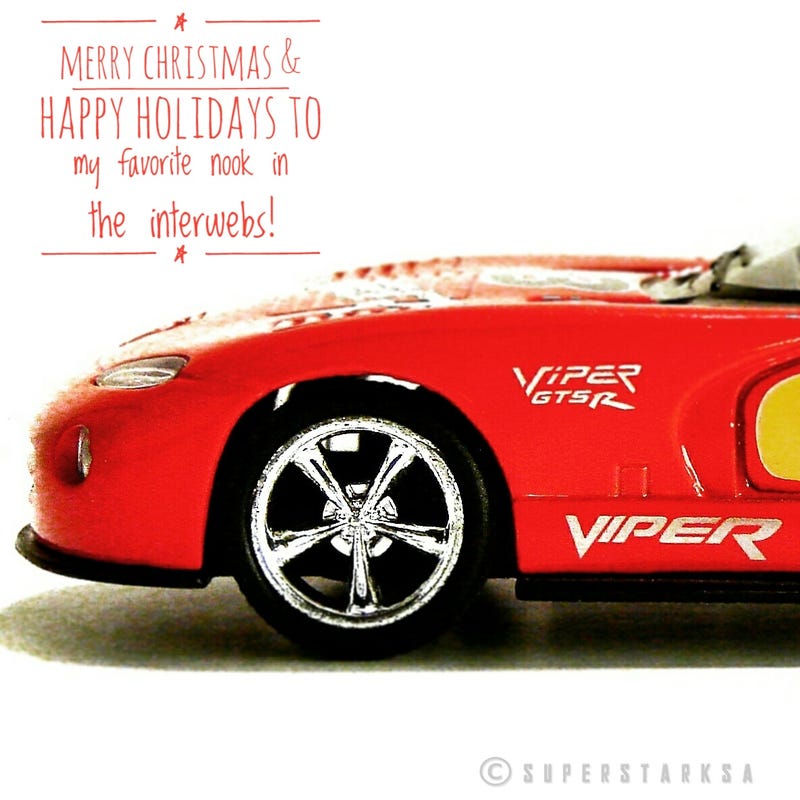 Work's been over my head these past two weeks because this is the time Indian IT managers realize they have a bunch of systems that need to be released to production at the stroke of midnight on December 31. And here I am, back here on LaLD after missing a ton of awesome (all those 356s!)
As that jolly bearded man makes his way around the world on his red nose reindeer powered sleigh, spreading joy, I thought it would be fitting that I post a pic of a car with a red nose!

To all you LaLD guys (and gals), Merry Christmas, Happy Hanukkah and Happy Kwanzaa (f u Ann Coulter!) and in general a very happy Holiday season!
This, obviously, is a 2006 (?) Dodge Viper GTS-R in 1/36 scale from Kinsmart. I am not sure when I bought it, but it has definitely been with me since I moved back home to India in 2009.
While I love the Viper, I am not sure I like the arguably kitschy go-fast decals on this one. So I am on the lookout for another 1/36 or 1/43 with a simpler racing stripes.