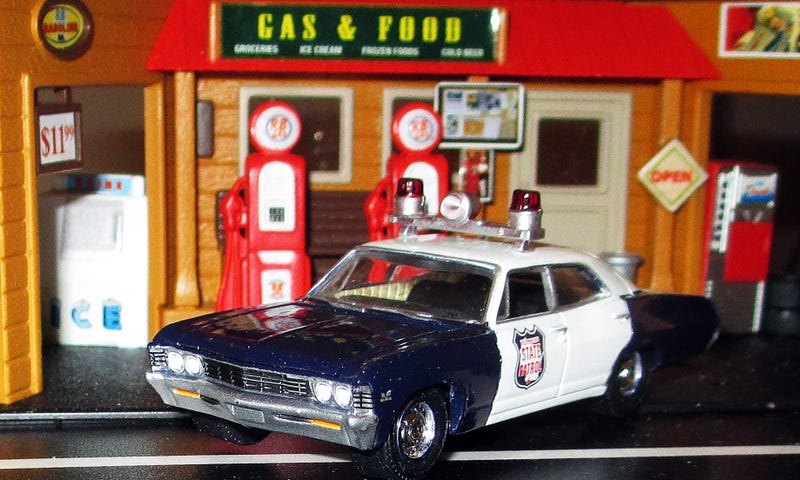 Here's a couple of cop cruisers by Greenlight. This one is a 1967 Chevrolet Biscayne Wisconsin State Trooper. The Biscayne was the no-frills version of the full-size Chevy - mainly aimed at fleet buyers. As such, it was a lower trim level than the Bel Air and Impala. (The things you learn when collecting diecast...)
This one comes from the normal "Hot Pursuit" series of Police cars.
And this one is a 1977 Dodge Royal Monaco. This car is best known as the "Bluesmobile" from the Blues Brothers movie. It was was also used as a cope car in any number of other movies and TV series. It just might be the most crashed car ever.
This one comes from the "Hollywood" series, but for a change it is not a Bluesmobile, but one from the movie "Friday the 13th".
It also comes with a little figure of a character from the movie, "Mrs DeVoor" - it's been ages since I saw that movie, and I can't really remember what her part was, but clearly she is not happy to see the Police!
But no matter, it's a nice model. The car, not Mrs DeVoor...