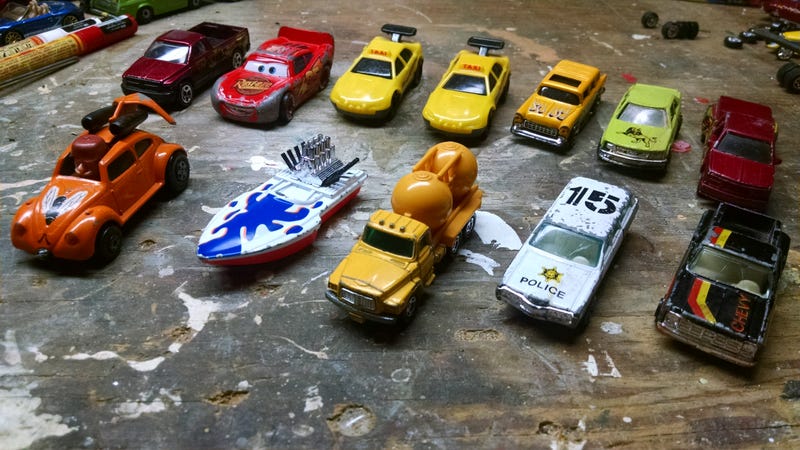 The wife and I went to Savers yesterday with a 50% off our entire purchase coupon. I scored two bags of cars for $3. The back row is for Hurricane-daughter, the front row I'd for me.
I love this sweet Yatming Chevy C-10. Sadly it does not have the working tailgate that some of them had.
Next up is a Tomica "Nissan Diesel", scale 1:102. Anybody know what kind of cargo would be in those vessels?
This boat is labeled "Matchbox Super fast", but it looks pretty modern. When did MBX stop using the super fast branding?
Here's a sweet Ford police wagon. It's one of Yatming's subbrands, from their signature wheels, but the metal base is simply labled "Ford No. 1015"
Finally we have a vintage Matchbox Superfast that I've never seen. This crazy Beetle with a whale tail and jet engines, being driven by Colonel Klink is just bizzare. I've never seen this, anybody know anything about it?
The following items were not purchased, but made me chuckle.
This should bring back some memories for the 80's kids here.
I was tempted to buy this forlorn controlerless Lumina RC car for $1, but honestly what would I do with it?
Finally we have a broken trophy made from a badly spray painted Ford Thunderbird. I'm not sure which is weirder, donating a trophy with your name on it, or the fact that somebody deemed this worthy of a $10 price tag?