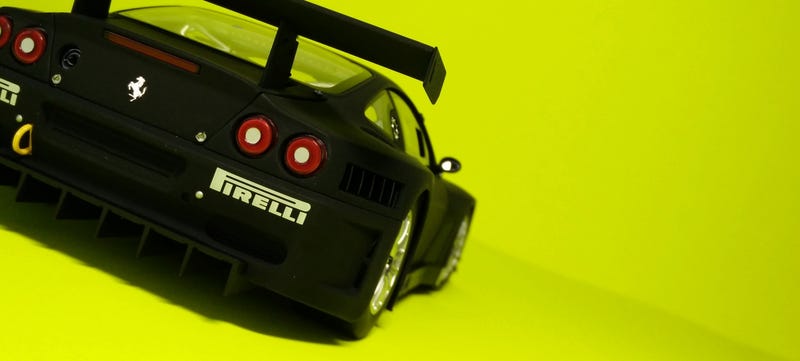 Le Mans is in a week, right? That means it's time to break out the racecars - one each day until the big race. Because I have a very limited number of them, they won't all be LM cars. Any objections?

Someone on here scored a $30 Kyosho recently. Allow me to present one of my own: this Ferrari 575 GTC. The only defect was a slight crack in one of the headlights. Negligible.
I wasn't all too excited about this model, as I figured I would get it just for the photo op and then flip it if I don't intend to keep it. I like the 575 and all, but there's a couple of aspects I don't like about this one. The O.Z. Racing wheels look hideous on this car. The matte black paint - even more so. But you can't judge a book by its cover, because it's what's inside that sets this model apart.